31.01.2023
JSC ETC GET has released a new version of the instructor station for FSS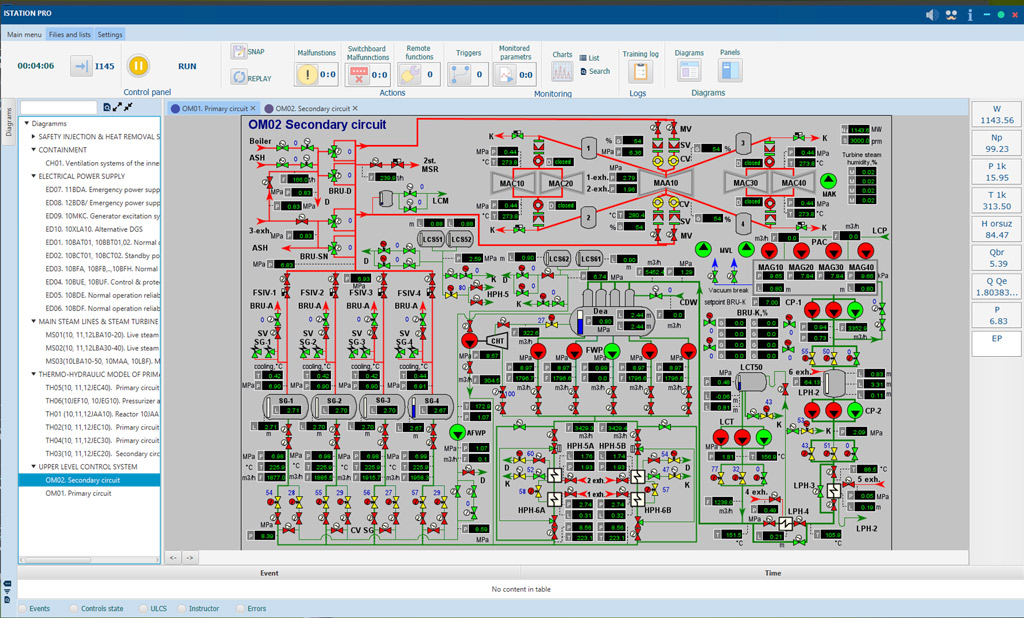 JSC Engineering and Technology Center GET (part of the management circuit of Rusatom Service JSC) has developed a new version of the iStation software package – a professional tool for use by instructors as part of sessions at full-scope simulators. Last December the digital product was delivered ahead of schedule to the training center of Paks NPP (Hungary).
The iStation software package contains 2 versions: iStation Lite and iStation Pro. The team of JSC ETC GET applied the latest technologies in their development, which significantly increased interest in the product from both potential customers and new developers.
As part of the creation of the program, feedback from experienced users of such systems was analyzed, which made it possible to maximize the effectiveness and benefit of the product for potential customers. The new version of the iStation has great potential - in the future it is planned to use it at all full-scope simulators of the company.
***
JSC Engineering and Technology Center GET (part of the Rusatom Service JSC group of companies) is a recognized leader in the field of simulator production and mathematical modeling for Russian and foreign nuclear power plants (NPP), thermal power plants (TPP), training centers (TC) and other energy facilities. Over 30 years of experience, the company has created over 50 simulators as part of projects across the world, including countries in Europe and Asia.
JSC ETC GET comprises GET LAB LLC, an IT company created in 2022 with broad competencies in developing computer software and solving complex problems in the field of computer technology.
By combining experience and innovation, we implement digital solutions for the smooth operation of industrial facilities. In Russia and around the world. www.get-sim.ru